...
EVALUATING THE OFFERS!
...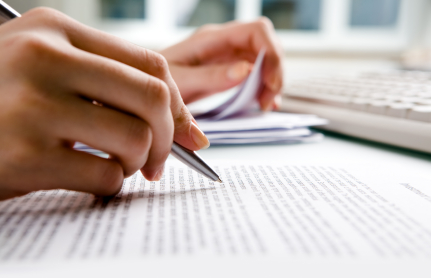 Now comes the really fun part! We've successfully marketed the house, many agents and buyers have shown the home and it's offer day. We give you a call and give you an update that we have received multiple offers on your home! What should you expect next and how should you compare the offers against one another?
Price. Clearly one of the most important details of the offer. There is more behind the price than just the bottom line. What is the percentage of down payment across the offers? Are some offers all-cash offers? Evaluating the risk of each offer is just as important as the amount of the offer itself. We will give our expert opinion of which offer to choose that will ensure a smooth and timely closing.
Timing. A closing date that meets your requirements, such as your need to move right away, or at the end of your child's school year, might be worth more to you than the highest price. When will it be convenient for you to move away and hand the keys to the new owners? Rent-back is a popular term these days. It basically means how long you will stay in your own home after the close of escrow. Lenders typically allow up to a 30-day rent back, however there are a few lenders now who are allowing up to a 60-day rent back. There is also a deposit required and an agreed upon rental rate.

Who pays for what? An offer that requires the buyer to pay for expenses you might normally cover, such as closing costs, might add up to more dollars in your pocket than an offer with a higher price. There are some items that are typical and customary for the seller to pay for and some, the buyers to pay for.


Items included in the deal. Most buyers expect you to include everything permanently installed or attached to your property, such as light fixtures or a built-in dishwasher. The selling price should be slightly higher if your buyer also wants items such as your refrigerator, washer-dryer, chandeliers, furniture and curtains. It is important to be clear and disclose those items that are or are not included in the sale.

Is the buyer pre-approved? Even the best price will quickly lose its luster if your buyer can't come up with the funds on closing day. To protect yourself, make sure the offer specifies that the buyer has been pre-approved for a mortgage big enough to purchase your home.

Size of the deposit. A serious sales offer comes with a deposit (also known as "earnest money" or "a binder"). It can be anywhere from 20 percent to 50% of the selling price, but a higher percentage indicates a higher commitment on the part of the buyer. It is also very important to make sure the deposits are "liquid". Are the funds still tied up in an employee stock purchase plan or are the funds in banks overseas? Choosing an offer whose deposit is ready and available will greatly rincrease the chances of a smooth closing.

Inspections and repairs. Don't be put off if the offer is conditional upon a home inspection. The buyer usually pays for this. It offers reassurance that your home's structure is sound and that your heating, electrical, plumbing and other systems work. Warning bells should start going off, however, if the offer requires you to pay for additional specialized home inspections and the cost of repairs. You've done your job and completed all of the necessary inspections and provided them in the disclosures. It is now the buyer's turn. If their inspector finds something that has already been disclosed in your insepctions, chances are you will not be responsible for repairing the item and this will greatly increase your chances of selling your home "As-Is".


If the offer is conditional. An offer that says the sale is contingent on sale of the buyer's home is risky. It means the deal won't close unless the buyer sells his or her home, usually within a certain period of time. If the buyer can't or decides not to sell, your deal will fall through. It is important to also evaluate where the home that the buyer's home is located. Is the property located in a "hot" area? How is the overall market there? If the housing market is doing well in the buyers' area, then the risk is lower and you can consider accepting a contingent offer on your home.

Clauses that can cost you money. Be leery of clauses that say you have to pay extraordinary costs, such as the cost of a home appraisal or the cost of the buyer getting a mortgage. Also, be careful that your closing date doesn't require you to move out before you are able to move into your new home, or you could end up paying for expensive interim accommodation.
We will sit down and go over every offer in great detail. Having seen literally hundreds of offers, we can explain what every clause will mean to your bottom line. We are skilled negotiators and can often respond to an unacceptable offer with a successful counter-offer that includes a better price or fewer conditions.