...
FINDING A REAL ESTATE AGENT
...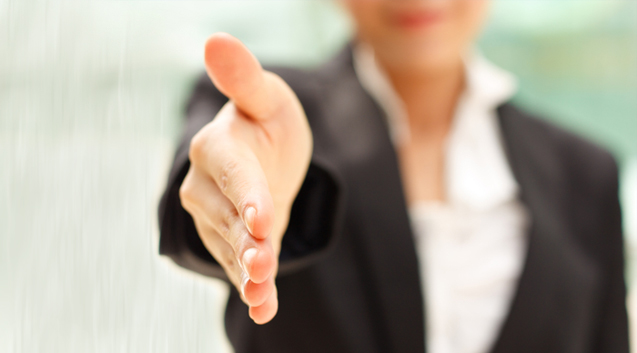 Okay, you've made the decision to sell your home. Now it's time to find a real estate agent, or agents! Where to begin?
Make sure the agent has closed many properties and has worked a few years at least. The average real estate agent closes only 1 or 2 houses a year. More closings mean more experience and the more scnarios they have guided home sellers through.
A great place to meet agents is at open houses. Don't worry that you are not interested in that particular property. You want to be evaluating the style of the agent and their communication skills. Are they personnable? Are they friendly? Do they greet the visitors of the Open House? Are they knowledgeable of the house and neighborhood? The style in which they are representing the house will be a good indicator of how they will represent your own home when it's time to market your own home.
Contact the agent with whom a friend or relative worked. If this agent produced positive results for a friend, there's a good chance they will do the same for you.
Make sure your agent is online. Having a web savvy agent is very important today as over 85% of all buyers initially see their homes online. Great agents have laptops and often have moved to mobile technology to assist. A real estate agent in today's world must email, text, and be available to buyers and sellers alike. More and more buyers are moving to Silicon Valley to work for high-tech companies. These buyers are experts on the internet and know where to look on the web when looking to purchase a home. Having agents who are just as knowledgeable about the internet and social media as today's buyers will give you a huge advantage in today's market.
Look for signs that the agent is busy. A hard-working, go-getter of an agent is good. It can mean they have many connections to buyers' agents and even buyers themselves. Great agents will give you their undivided attention and will even make you feel as if they are their only client. You are most likely a pro at your own job and can handle multiple things on your plate at the same time. This is the same for a seasoned agent. If real estate is their full-time job, then chances are they can also handle multiple listings at the same time.

It is important that your agent is knowledgeable about the area and is "hyper-local". Ask questions about things you have learned through your new-found interest in real estate. If they don't know more than you - after all, this is her livelihood! - go on to seasoned agent. Local knowledge is particularly critical especially in city settings. You want to find an agent who is "hyper-local". This means they focus only on a certain area or neighborhood. We all know real estate in different cities are all different in terms of price point and demand. What may surprise more people is even within a city, neighborhoods and even streets can perform differently from one another. One street may be closer to the local schools than another, or one street may have a bit more traffic noise than a street behind it. Finding an agent who knows the uniqueness down to this level will only help you market your home most accurately.

See how the agent's MLS listings come up in searches. When listing in today's market, all listings from small to big should have professional photos - this is the first sign of a professional real estate agent who understands today's market.

How respected is the brokerage/agent... You want an agent that will network and work cooperatively with other agents - after all, the eventual buyer of your home will most likely be represented by an agent themselves. Seasoned agents tend to know the other agents in the area and have good working relationships with them. This tends to transform into good transactions.

Check the references that an agent should be able to provide you. Ask the agent you are considering for references from past clients. Satisfied and happy clients are more than willing to provide a great recommendation of their realtor.

Ask your agent where they live. An agent that lives and works locally will have their finger on the pulse of the market and be able to answer important questions about the community. They should at a minimum know the schools where they work. This is especially important in large cities. They should also know about the local hot spots around town, good places to eat, local theater and location of parks. Many of today's buyers are families and so they will be most interested in knowing what there is to do around town. An agent who knows as much of this information as possible will do a better job "selling" your home to buyers during an open house.

Ask "Can you recommend service providers who can assist me in obtaining a mortgage, making repairs on my home, and other things I need done?" Keep in mind here that a real estate agent should generally recommend more than one provider and shouldn't receive any compensation (ethical issues tend to arise when this happens). Put more weight on an agent who has a team of contractors, inspectors, etc. they generally work with. Chances are they have developed a repertoire with this team and this will ensure an overall smoother sales process.

Ask how long the real estate agent has been working full time. It is not that newer agents aren't capable, it just is a factor in making an informed decision. Many "experienced" agents are not always the best choice either. Especially if they haven't kept up with technology.
Ask the agent if the real estate agent is a full time agent. Is this her only job? You should demand a full time agent.
Ask Who the agent is working for in the transaction, the buyer or the seller (a real estate agent selling a house almost always works for the seller and tend to spin things a sellers way)
Ask "How will you keep me informed about the progress of my transaction? How frequently?" Using what media? Again, this is not a question with a correct answer, but that one reflects your desires.